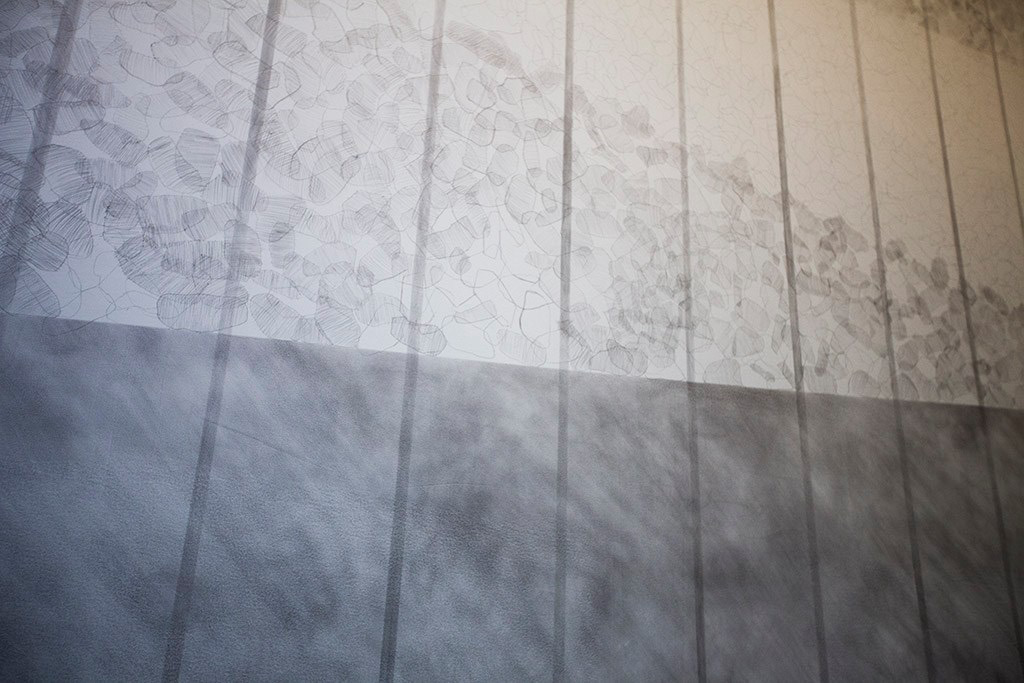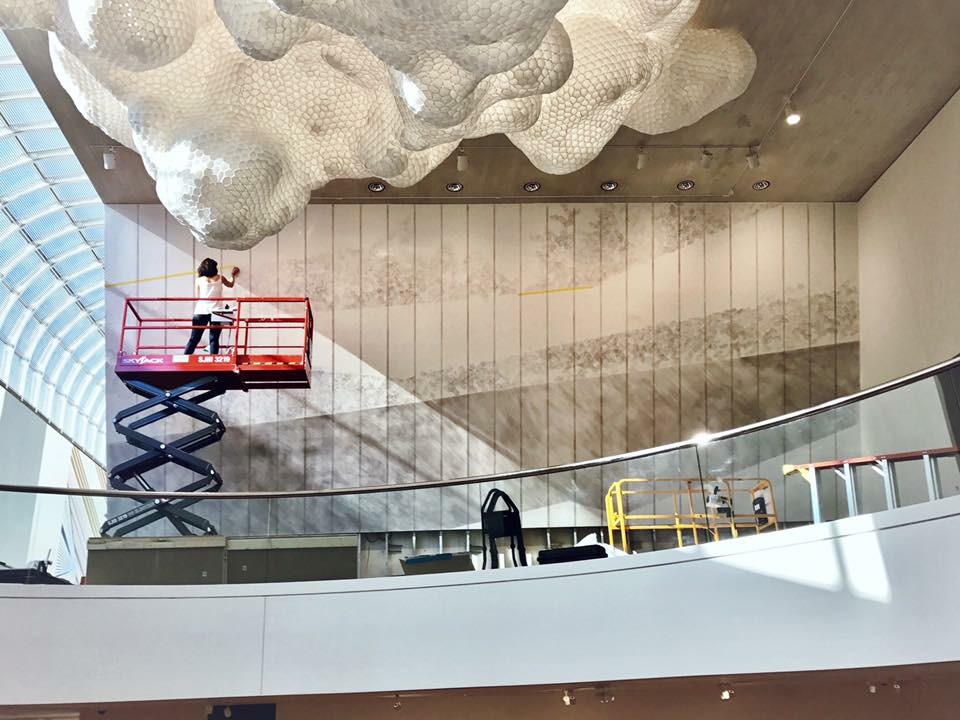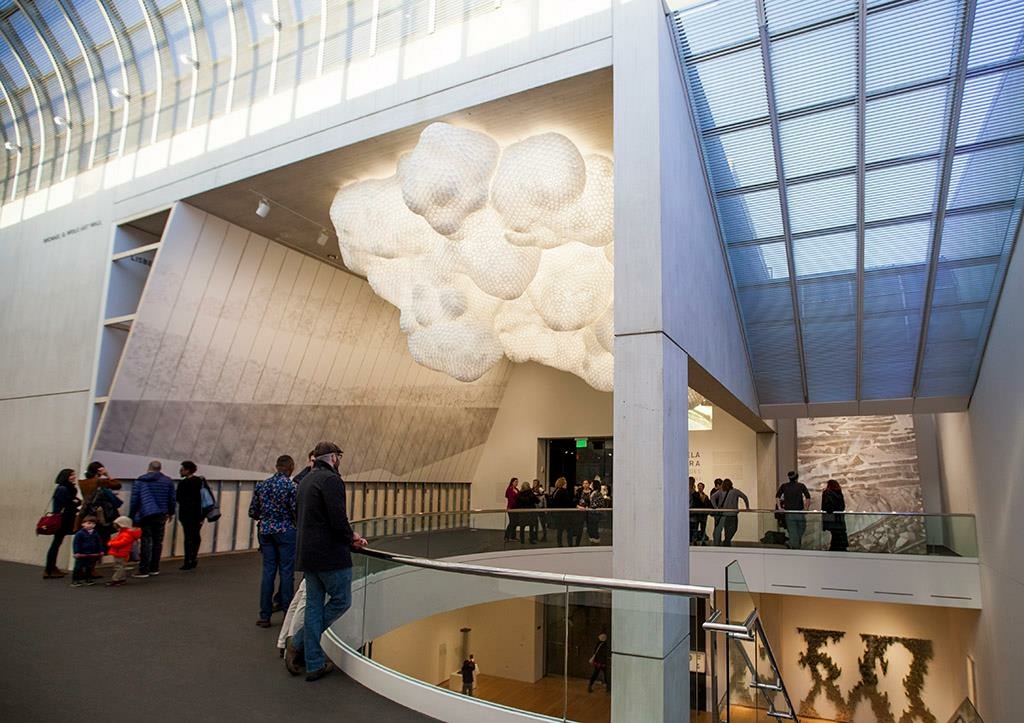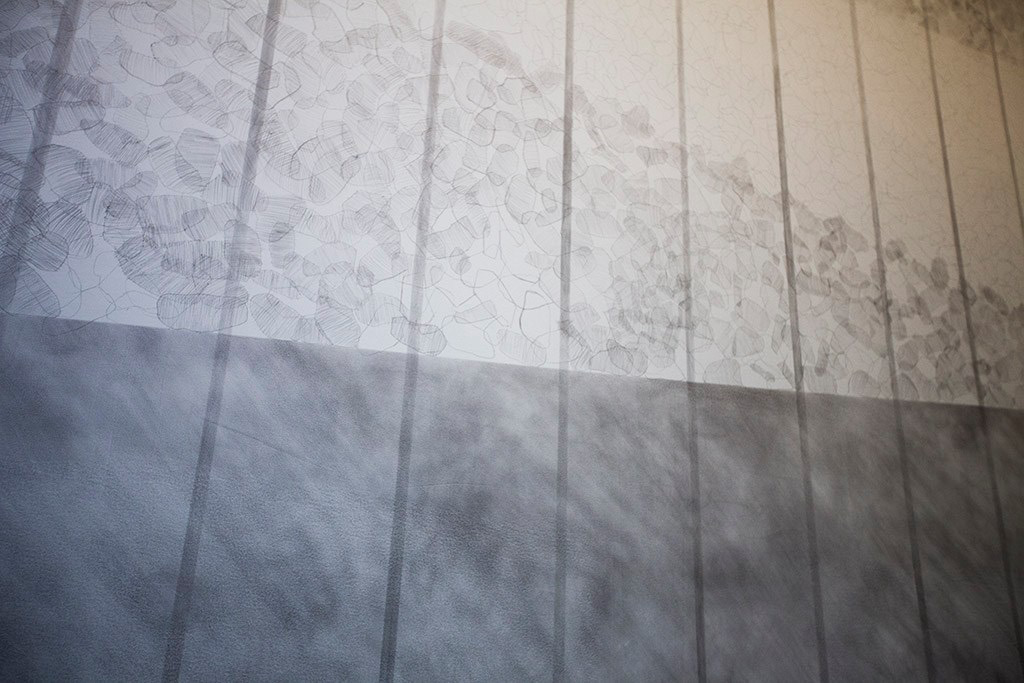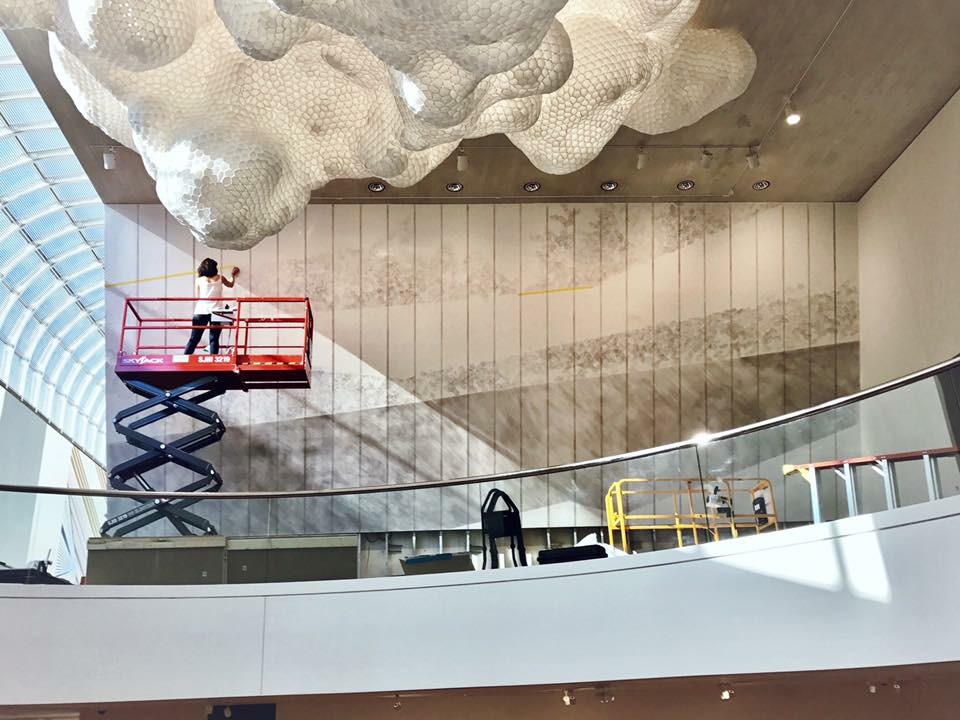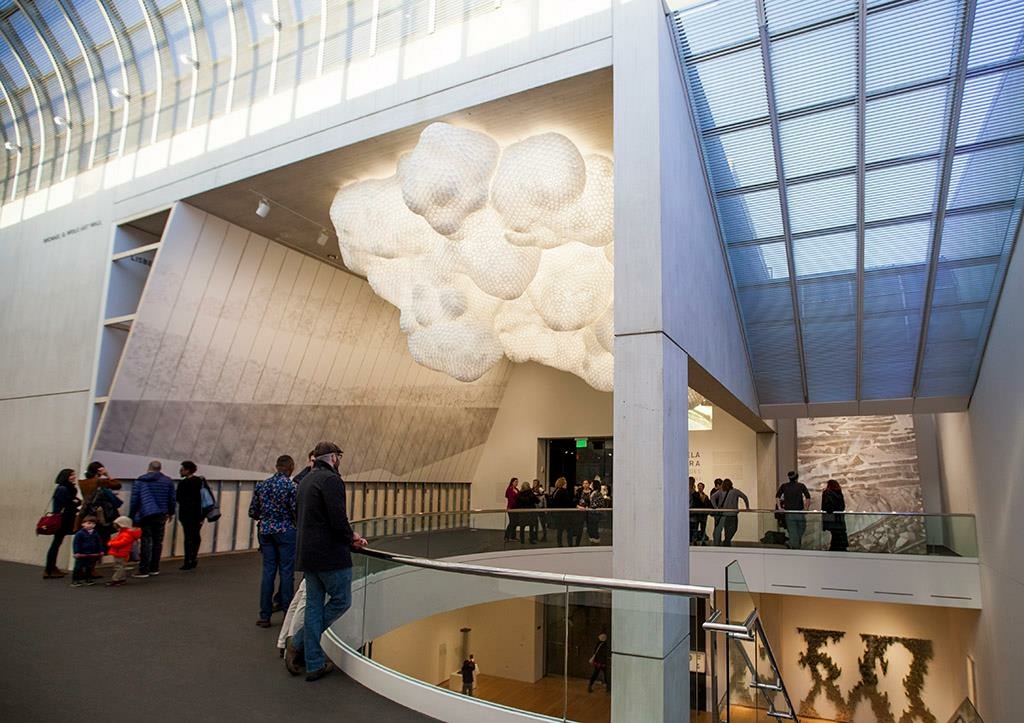 MFA Interview: Daniela Rivera
The Andes Inverted
"Literally, this exhibition feels like an excavation project."
Daniela Rivera's museum installations often focus on uncanny spatial and material dislocations. Breaking from the traditional mold of painting, she creates fully environmental and immersive experiences that draw from her personal history. Here, Rivera transforms this gallery's unique architecture with materials, images, and sounds gathered from a landmark in her home country: Chile's Chuquicamata copper mine.
The Andes Inverted aims to explore the mine's disruptive impacts—at once environmental, political, cultural, and psychological. Engaging multiple media and forms, Rivera's presentation evokes the paradox faced by Chuquicamata miners, many of whom described the jobs and joy provided by the same mine that consumed their homes, memories, and landscape. Rivera explains the miners' situation is not black-and-white but grey: "Their labor is both productive and destructive, the self-sabotage is the complexity of the place."
TRAVELING FELLOWSHIPS
Since 1894, the School of the Museum of Fine Arts, now part of Tufts University, has awarded Traveling Fellowships, enabling select graduates to advance their artistic careers through funded travel and research. Rivera—born in 1973, the year Augusto Pinochet assumed military rule of Chile—grew up in Santiago and completed her BFA in painting in 1996 from the School of Fine Arts at the Universidad Católica in Santiago. In 2002, she moved to Boston and earned her MFA in 2006 from the SMFA. Her 2015 Traveling Fellowship to Chuquicamata inspired work that merited this solo exhibition and ambitious installation on the Lisbeth Tarlow and Stephen Kay Art wall, the first such architectural intervention in the I. M. Pei-designed Linde Family Wing for Contemporary Art.
Presented with support from the Callaghan Family Fund for Contemporary Exhibitions and the School of the Museum of Fine Arts at Tufts University.
Additional support provided to the artist in part by the National Association of Latino Arts and Cultures, the Ford Foundation, the Surdna Foundation through a grant from the NALAC Fund for the Arts Grant Program, and by a grant from the Artist's Resource Trust.